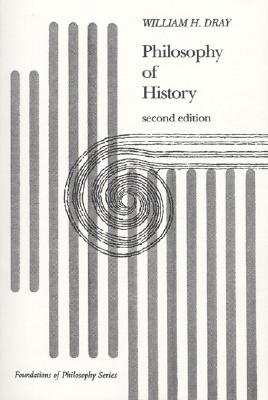 Stock Image
Author Name Dray, William H.
Title Philosophy of History
Binding Paper Back
Book Condition Used - Good
Edition 2
Publisher Pearson December 1992
ISBN Number 0130128163 / 9780130128164
Seller ID 544070
This update of the original version focuses on six central problems in the critical philosophy of history and explores the connections among them. Starting with the fundamentals of each philosophical topic in history and then delving into the specifics of each to better understand the surrounding issues, the reference first offers a comprehensive introduction into these topics then covers explanation and understanding ... objectivity and value judgment .. causes in history ... the nature and role of narrative ... and historical determinism. Suitable for students, professors, and anyone else interested in the philosophy of history.
Price = 7.99 USD