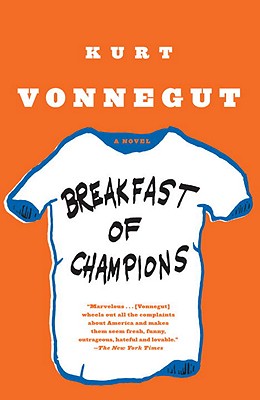 Stock Image
Author Name Vonnegut, Kurt, Jr.
Title Breakfast of Champions
Binding Paper Back
Book Condition New
Publisher Dial Press Trade Paperback May 1999
ISBN Number 0385334206 / 9780385334204
Seller ID 535545
In "Breakfast of Champions, " one of Kurt Vonnegut's most beloved characters, the aging writer Kilgore Trout, finds to his horror that a Midwest car dealer is taking his fiction as truth. What follows is murderously funny satire, as Vonnegut looks at war, sex, racism, success, politics, and pollution in America and reminds us how to see the truth.
Price = 16.00 USD