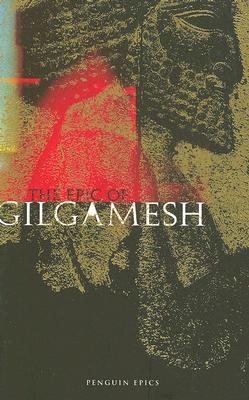 Stock Image
Author Name Sandars, N. K.
Title The Epic of Gilgamesh
Binding Paper Back
Book Condition New
Publisher Penguin Books December 2006
ISBN Number 0141026286 / 9780141026282
Seller ID 476185
A great king, strong as the stars in Heaven. Enkidu, a wild and mighty hero, is created by the gods to challenge the arrogant King Gilgamesh. But instead of killing each other, the two become friends. Travelling together to the Cedar Forest, they fight and slay the evil monster Humbaba. But when Enkidu is killed, his death haunts and breaks the mighty Gilgamesh. Terrified of mortality, he resolves to find the secret of eternal life...

@UrukRockCity All the ladies want to get it on now that I've slain the demon. But I must decline. I'm a clean man these days.
I just can't win with women. Before, nailing all the ladies was bad. Now I refuse to seduce, and the Gods send a giant bull to kill me?
From "Twitterature: The World's Greatest Books in Twenty Tweets or Less"
Price = 11.00 USD