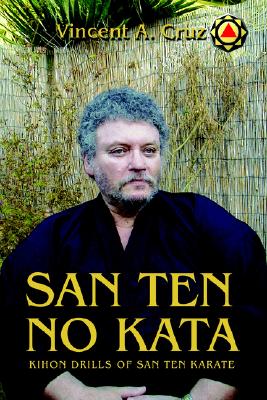 Stock Image
Author Name Cruz, Vincent A.
Title San Ten No Kata: Kihon Drills of San Ten Karate
Binding Paper Back
Book Condition Used - Good
Publisher iUniverse, Inc. June 2003
ISBN Number 0595279619 / 9780595279616
Seller ID 469375
The "San Ten no Kata," by Sensei Vincent A. Cruz, is a series of five drills for students of Shotokan karate. The drills introduce all of the techniques used in the traditional Shotokan katas in a natural sequence of study that progresses from white belt to black belt levels. Each drill exercises ten specific hand and foot techniques, with an emphasis on balanced development on the left and right sides. Each drill is similar to a vigorous 100-step kata. San Ten dojos use the San Ten no Kata drills as basic instruction, as warm-up exercises, as tests, and for spirit training.
Price = 4.99 USD