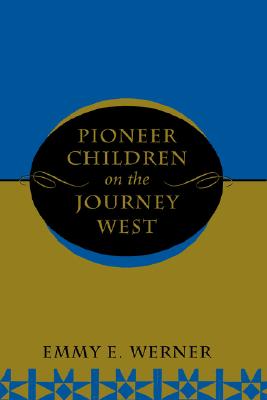 Stock Image
Author Name Werner, Emmy E.
Title Pioneer Children on the Journey West
Binding Paper Back
Book Condition Used - Good
Publisher Basic Books May 1996
ISBN Number 0813320275 / 9780813320274
Seller ID 464799
Between 1841 and 1865, some forty thousand children participated in the great overland journeys from the banks of the Missouri River to the shores of the Pacific Ocean. In this engaging book, Emmy Werner gives 120 of these young emigrants, ranging from ages four to seventeen, a chance to tell the stories of their journeys west.Incorporating primary materials in the form of diaries, letters, journals, and reminiscences that are by turns humorous and heartrending, the author tells a timeless tale of human resilience. For six months or more, the young travelers traversed two thousand miles of uncharted prairies, deserts, and mountain ranges. Some became part of makeshift families; others adopted the task of keeping younger siblings alive. They encountered strangers who risked their own lives for youngsters and guides whose erroneous advice led to detours and desolation. The children endured excessive heat and cold and often suffered from cholera, dysentery, fever, and scurvy. They also faced thirst and starvation, cannibalism among famished members of their own parties, kidnappings, and the deaths of family members and friends. From the teenaged Nancy Kelsey, who carried her infant daughter across the Sierra Nevada, to the survivors of the ill-fated Donner party in 1846-1847, Gold Rush orphans of 1849, and the youngsters who crossed Death Valley and the southwestern deserts in the 1850s, the eyewitness accounts of these pioneer children speak of fortitude, faith, and invincibility in the face of great odds.
Price = 5.00 USD