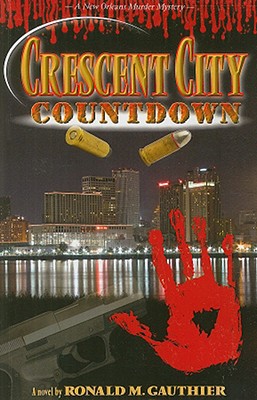 Stock Image
Author Name Gauthier, Ronald M.
Title Crescent City Countdown
Binding Paper Back
Book Condition Used - Very Good
Publisher JoJo Press jojopress.com October 2007
ISBN Number 0976826135 / 9780976826132
Seller ID 333068
Jeannette Plaisance is back on the trail of another elusive mystery, this time pursuing two witnesses to the murder of hotel executive in New Orleans. She teams up with the co-owner of her private investigation company to solve this case, all of this occurring as the city witnesses the maddeningly high re-emergence of violent crime. Jeannette's brother, Dr. Marcel Plaisance, is also back, and he pursues the intriguing geanology of their family, where secrets and revelations sprang from their history.
Price = 16.95 USD