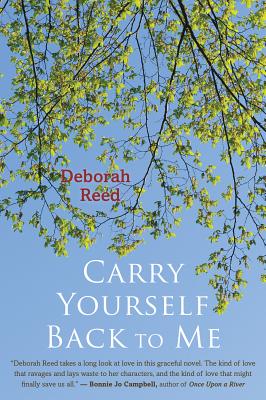 Stock Image
Author Name Reed, Deborah
Title Carry Yourself Back to Me
Binding Paper Back
Book Condition Used - Very Good
Publisher Mariner Books January 2012
ISBN Number 0547848021 / 9780547848020
Seller ID 332833
"A beautifully written, thoroughly engaging novel. Deborah Reed's prose is lyrical, elegant, and vivid--she is a standout among new American novelists."--Jessica Anya Blau, author of "The Summer of Naked Swim Parties and Drinking Closer to Home"
Famed alt-country artist Annie Walsh has more than enough reason to sing her version of the blues, including a broken heart, a stalled career, and a troubled family. Annie seeks refuge from an upended love affair with her producer, Owen Pettybone, by sequestering herself at home with her old dog Detour, surrounded by a lush Florida tangelo grove. Soon, however, this quiet, small-town existence--far from recording studios, ardent fans, and affairs of the heart--comes crashing down around her. A violent murder connected to her brother Calder threatens to tear her family apart and forces Annie to shore up her loyalties and uproot profound disappointments from her distant past. Like a fine and forlorn love ballad, the gifted, conflicted Annie lulls the reader into a journey through love and loss that mines the mysterious, and, at times, paradoxical rhythms of the human heart.
"Deborah Reed has written here a novel peopled with real, flesh-and-bone characters--men and women both as good and delightfully flawed as our best friends, our spouses, ourselves. And the icing on this cake is Reed's lucid, lovely prose."--Kirsten Sundberg Lunstrum, author of "This Life She's Chosen and Swimming with Strangers"

Price = 13.95 USD