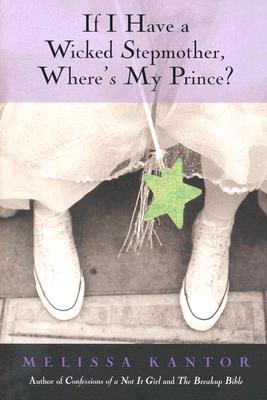 Stock Image
Author Name Kantor, Melissa
Title If I Have a Wicked Stepmother, Where's My Prince?
Binding Paper Back
Book Condition Used - Good
Publisher Hyperion April 2007
ISBN Number 0786809612 / 9780786809615
Seller ID 446998

Wicked stepmother? "Check." Evil stepsisters? "Check." Miserable life? "Check."
Lucy Norton's life has all the makings of a Cinderella story. Her dad's always away on business, leaving Lucy with her cruel stepmother and bratty stepsisters. She's burdened with chores, and has a hard time fitting in at her new school. So when she sees Connor Pearson, the star player on the varsity basketball team, Lucy hopes her destiny has finally changed. With everything else going on in her life, doesn't she at least deserve to get the handsome prince?
Melissa Kantor's enchanting novel proves that sometimes the happy ending isn't quite the one you'd expect. Lucy's about to discover the truth about finding her real Prince Charming and finding herself.
Price = 3.00 USD