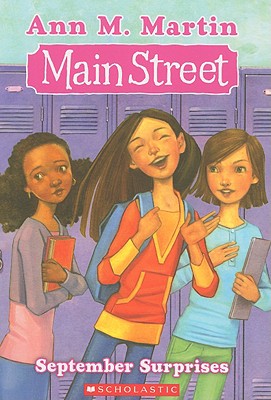 Stock Image
Author Name Martin, Ann M.
Title September Surprises
Binding Trade
Book Condition Used - Very Good
Publisher Scholastic Paperbacks September 2008
ISBN Number 043986884X / 9780439868846
Seller ID 333096
It's back to school time for the kids of Camden Falls ... and for Flora, Olivia, and Nikki, that means a new school -- and new challenges.
It's September in Camden Falls . . . and it's time for Flora, Nikki, and Olivia to move up to the Central School from their old elementary school. As seventh graders, they'll be sharing the halls with kids from other towns -- and from grades as high as twelfth. Flora and Nikki are excited . . . but Olivia isn't at all. She's always been the youngest girl in her class. Now she's the youngest girl in the whole school -- and plenty of kids, both friends and bullies, are noticing. When Olivia runs afoul of a popular girl, she realizes she has to grow up fast ... or get left behind.
Price = 6.99 USD