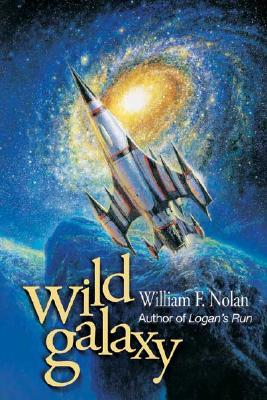 Stock Image
Author Name Nolan, William F.
Title Wild Galaxy: Selected Science Fiction Stories
Binding Hardcover
Book Condition New
Publisher Golden Gryphon Press March 2005
ISBN Number 1930846312 / 9781930846319
Seller ID 527753
Representing the best of a 50-year writing career, these 19 short stories have been collected from the wide-ranging oeuvre of William F. Nolan. Zany tales are included, such as "Toe to Tip, Tip to Toe, Pip-Pop as You Go," in which everyone is kept in perpetual drugged states and the social deviates are those who are straight. More serious stories are also told such as "The Small World of Lewis Stillman," in which the last surviving resident of Los Angeles must conceal himself in storm sewers in order to avoid a new wave of smaller city dwellers who, although primitive, are dangerous in their numbers. Interspersed are narratives that address the emotional attachments of robots to humans, mix science fiction with the classic Wild West, and allow alien rock stars and human groupies to intermingle.

Price = 10.00 USD